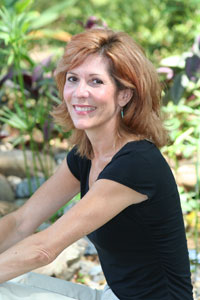 Vicki Schult Peaslee
Bracelets For America was started in the wake of the tragedy of 9-11-01 and my need to "do something to help". It was clear to me that family members wanted their loved ones remembered, and I wanted to do something to honor and memorialize the lives that were lost that day. I recalled the Vietnam War POW-MIA bracelet I had worn in the early 70's, and with this in mind, I designed 500 stainless steel Sept. 11th bracelets. That first order of 500 bracelets was gone in one day, and I have been filling this need by making bracelets ever since. From Sept. 2001 until January 2004, 100% of the profits from 9-11 bracelet sales went to various charitable 9-11 funds and to providing thousands of bracelets to families at no cost. We also provided bracelets at cost and below cost pricing to families, firefighters, police officers and other organizations who suffered personal loss on 9-11.
Today we continue to provide bracelets that help remember loved ones and honor those who serve us, while also designing a variety of bracelets that celebrate life. I invite you to journey through these pages and discover what Bracelets For America has to offer, and I thank you for taking the time to visit with us.
DONATIONS:
Bracelets For America has donated funds and bracelets to a variety of organizations, events and fundraising endeavors, such as:
1000 bracelets donated to September 11th Family Assoc/WTC Tribute Center raised $10,000
500 "Capt. Terence Hatton" bracelets were donated when a portion of West 43rd Street was renamed Captain Terence S. Hatton Way
$20,000 was raised with bracelet sales for Fire Engineering's Courage and Valor Foundation
Bracelet donations made to Marines at Camp Pendleton Marine Corps Base in San Clemente
Todd Beamer Foundation - $2000 donation
Fiduciary Trust Company International WTC - $2500 donation
National Fallen Firefighters' Association - $1000 donation
Bracelet donations helped raise funds for a bronze statue honoring Lt. Andrew A. Fredericks at the Rockland County Fire Training Center in New York
Family Readiness Groups, Fire Organizations, and 9/11 Events