School Fundraisers
School Fundraisers
We custom design stainless steel and aluminum school Spirit Bracelets and tags using your particular school colors, mascot and nickname. Our bracelets and tags have been used in high schools for the following purposes:
Sports Teams: purchase equipment, training camps, tournament travel, celebrate championships
Cheerleaders: enter competitions, buy uniforms
Bands: travel to competitions/performances
Service Clubs: humanitarian causes, projects
Student Government/Classes: fund Senior Prom, purchase Class Gift
Drama: fund play production, travel to performances
View our
customization options
, or fill out a
design and price request form
and start designing your fundraising bracelets or tags today!
---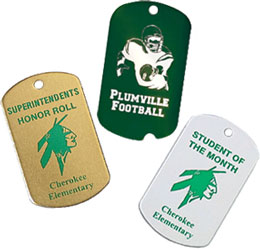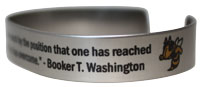 Payment Plans Available!
We offer a favorable payment plan only for school fundraisers. Call toll free 877-442-7280 or email us at info@braceletsforamerica.com today to discover how we can work together to meet your fundraising goals.